I often have couples ask me what a pre-wedding shoot is and it's simply a photo shoot offering the couple a chance to get together with me in the run up to the big day, usually at the wedding venue, and to have some fun portrait photos taken.
Why should I have a Pre-Wedding shoot?
Now, some couple's may ask why they should invest in this. Well, there are several reasons to book a photo shoot in the run up to the big day:
You have the chance to get to know me so you are more comfortable spending a large portion of your wedding day with me and especially for those who are a little camera shy, this is a great way to find out your likes and dislikes and for you to get an idea of how I work with the camera.

You can have some beautiful and natural images taken of you and your fiancé which can then be used on your wedding invitations, your guest book or as a slide show at your reception.

Having your pre-wedding shoot at your wedding venue also means that the pictures are thematically linked to your wedding and you can use the time to seek out perfect photo locations and get to know the venue.

Lastly, getting together before the special day allows us to discuss some of the important details like the order of the day, timings, particular image request and any ideas you may have in regards to your photography on the day.
From experience I can say that your time will simply seem to fly on your wedding day so it's important to be happy with your photos as these will hold your most cherished moments for the rest of your life. To discuss booking a pre-wedding shoot, please get in touch.
This lovely couple had their pre-wedding shoot at their wedding venue Highfield Park where they fulfilled their dream of a shoot at sunset.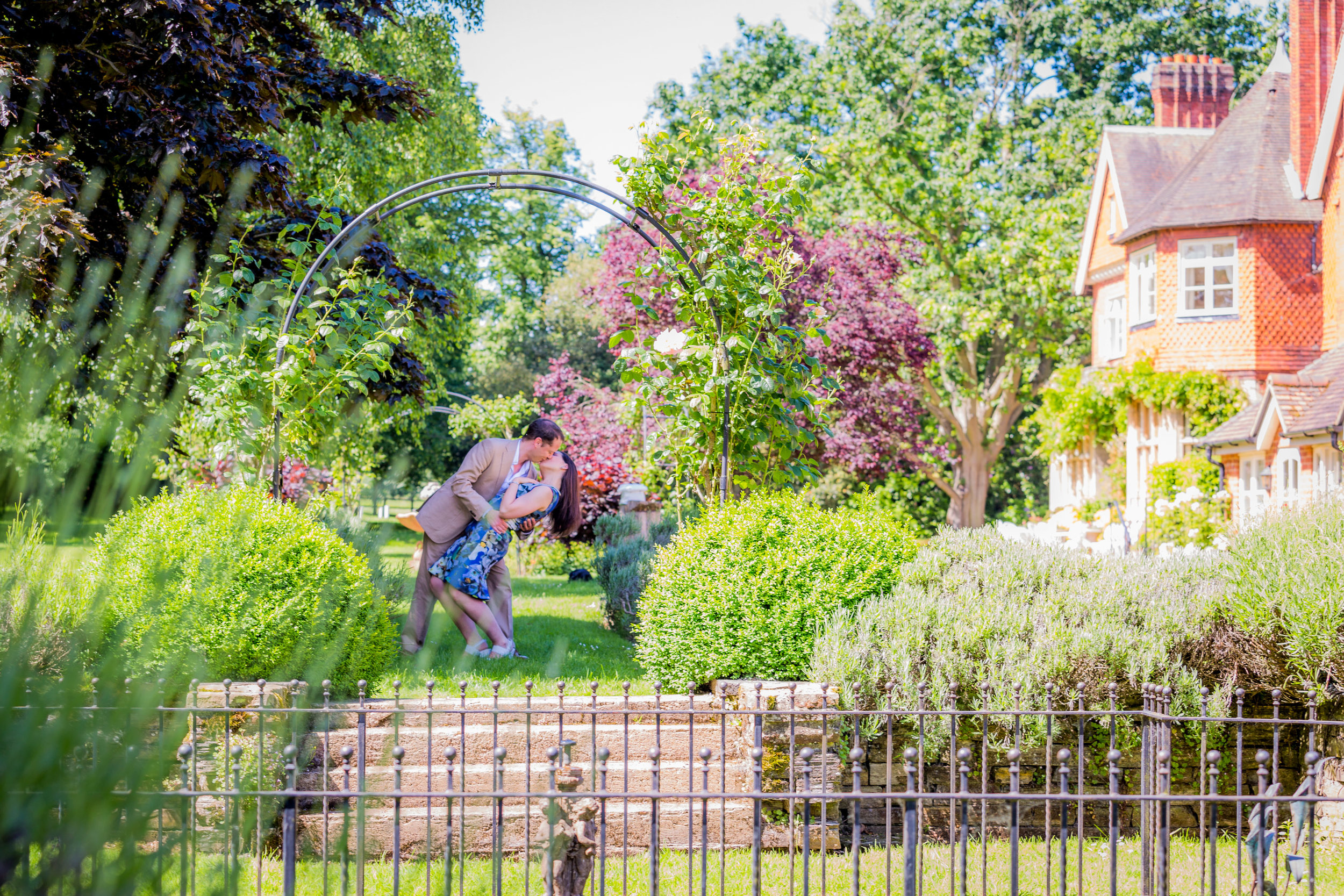 Discovering all the beautiful spots at their future wedding venue, this fantastic couple were able to make the most of their pre-weeding shoot.